Today, in many sectors, the market is undergoing a phase of profound change, above all due to the increasingly competitive economic context and the stressful economic crisis to which companies are called to adapt to with new conditions necessary to keep the business alive.
Companies must know how to react promptly to these rapid changes to be able to manage the race for technological innovation and reduce time-to-market, that is the time between the conception of a product and its marketing, while constantly working to reduce internal management costs.
In these increasingly complex markets, in moments of crisis, but also and above all in moments of great growth and change, it becomes increasingly essential for companies to be able to deal with this growing complexity through an in-depth study of their reference market and especially potential clients.
Prospect analysis is now an essential step for companies which, before proceeding with the marketing of their product, must be able to identify the unsatisfied needs of consumers to be able to respond by providing the best products for each customer.
But, as we mentioned previously, the complexity of today's market which derives from the huge amount of data available, makes these procedures very costly, both in terms of time and resources, exposing companies to the risk of not being able to find sales in time to meet customer needs. Simply put, the risk is that of implementing strategies and marketing products that are already obsolete or, even worse, already sold by competitors.
Proactivity therefore becomes a necessity for companies, which rather than reacting to changes, must act as a driving force for them. However, to be able to predict where the market will move, and above all what the needs of customers are, companies must rely on new technologies that are able to simplify modern complexity, such as Artificial Intelligence.
Thanks to it, companies can analyse huge amounts of data in a very short time, managing to obtain precise information on which to base their business strategies, both in terms of market positioning and sales to the final consumer.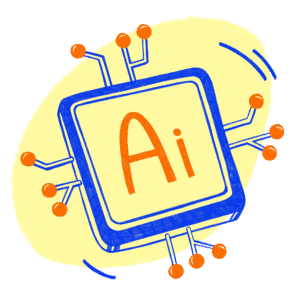 How can you implement Artificial Intelligence within your company?
Using BigProfiles, the first Artificial Intelligence platform that is intuitive and easy to use even without any knowledge of coding and data science.
Thanks to it, companies will be able to simplify the analysis processes of their target and know which of their prospects or customers are more inclined to buy their product or service, as well as which product is best for each of them. By doing so, companies that use BigProfiles will have the opportunity to significantly expand the range of possible strategies and always be one step ahead of their competitors.
Would you like to know more? Come and visit us on bigprofiles.com and request a free demonstration with one of our consultants!