We have seen in some previous articles how investing in retention is a fundamental factor for a company, allowing it not only to strengthen its position in the market, but also to increase its revenues.
Despite efforts to avoid churn, it can still happen that customers decide to leave a company because they are dissatisfied or because they are intrigued by a competitor's offer. In this case, companies need to invest in ad hoc strategies that are able to repurchase the lost customer, thus launching win-back campaigns.
With win-back we therefore mean a set of strategies aimed at formulating an offer that is able to respond to the needs of a former customer and which therefore entices them to return to the company customer base.
To be successful in these campaigns it is very important to be able to complete the first phase of the campaign in the best possible way: the study of customers. Formulating the right offer to the customer is only possible if you have first managed to analyze their experience with the brand and have been able to highlight all the needs that have not been met.
A study of this kind, however, requires an impressive use of time and resources, so much so that many companies prefer not to carry it out, opting for a more advantageous pricing policy, rather than an in-depth analysis of their sales offer and on knowledge and loyalty of its customers, even those who have decided to abandon them.
Today, however, carrying out an analysis of this kind becomes easier and this is thanks to Artificial Intelligence. Thanks to it, it is possible to carry out an in-depth study of all those profiles who have decided to leave our company in order to understand very quickly, and above all without needing knowledge in terms of coding, what is the right strategy and offer for the win back lost customers.
But that's not all, if we use artificial intelligence during the customer's entire lifecycle, we can even predict the probability of churn, firstly avoiding customer abandonment and allowing companies to present themselves with the best offer to the customer at the right time thus demonstrating their commitment to the consumer.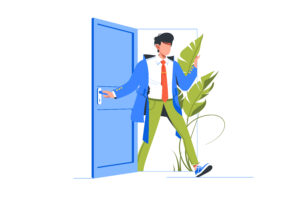 The personalization of the customer experience is now a requirement for any company that wants to reach the top of its market, its importance is central both in the acquisition process and in loyalty; it is at that moment that the relationship between a customer and the brand becomes closer and the consumer feels the greater need to be followed closely by the company they have chosen.
The future passes through artificial intelligence which makes new possibilities, tools and information available, building new scenarios useful for optimizing resources and achieving business objectives faster and more easily.
Want to know more about how to implement it within your company? Come and visit us on our website www.bigprofiles.com and request a free demo!