Companies that work with debt collection, and especially Phone Collections, must be able to establish strategies that cope with different levels of difficulty, some related to the very nature of the debt to be recovered and others related to the debtor's propensity to pay, or not to pay, their debt.
Usually, the possibility of achieving recovery objectives is based exclusively on the ability of the Phone Collection operator and on external variables related to the debtor's context, such as their economic, employment or family situation; In any case, these factors are not considered even slightly by the company that actually handles the recovery.
For example, a BPO that is faced with a Phone Collection campaign for a Utility company, initially contacts around 10,000 debtors per month, randomly assigning them to their operators. They only know the value of the debt and the skill of each of the operators, but they do not have the possibility to act on this information, until the work is already underway.
In this way, the company that is dealing with the recovery uses a lot of time and resources on debtors that are unlikely to settle the debt, thus making it difficult to achieve their goals.
By analyzing the contacts in the debtor lists in advance, it is possible to give immediate priority to the segments of the list with the highest probability of recovery and the highest recoverable amount, or at least the segments most suitable to achieve the goals.
Knowing in advance which debtors are more likely to pay the debt and the value associated with each of them, allows a company that deals with Phone Collection to concentrate their first efforts on the simplest and most economically profitable positions and then dedicate themselves to the most complicated ones, so as to obtain the greatest number of recoveries with the highest values in the shortest possible time.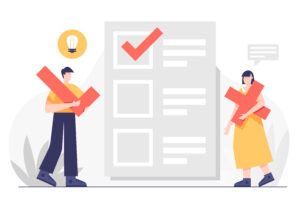 How is it possible to carry out prioritization before starting the operation?
Thanks to BigProfiles, the first Artificial Intelligence Platform for Debt Collection, it is possible to prioritize the contacts in the list before starting their processing. The company that manages the Phone Collection campaign will thus have the opportunity to setup each time, depending on the objectives in terms of value, the number of recoveries or the recovery time, the best strategy to achieve its objectives.