Las empresas deben estar siempre listas para cuando un cliente entre en contacto con ellas, especialmente cuando sea el cliente a dar el primer paso. Ya sea por un simple interés en comparar un producto o simplemente para encontrar asistencia y resolver un problema, todos los contactos entrantes de las campañas de Click to Call, Call Me Back y Customer Service to Sales tienen el potencial de aumentar notablemente la tasa de conversión de la compañía, para lo cual deben ser explotados al máximo.
Estas campañas se realizan sobre contactos que ya nos conocen (o que ya forman parte de nuestra Base de Datos Clientes) y que por tanto tienen unas características diferentes a las realizadas sobre una lista de contactos «fríos».
La lista de una campaña basada en leads calientes no se compra sino que se crea, muchas veces en tiempo real, a través de las solicitudes de llamada de los clientes; esto influye al número de registros (que podría ser menos que comprando una lista fría), además de a la cantidad de datos disponibles por cada registro.
Una vez que el contacto solicita ser contactado pasa a una cola de de espera, que sigue el método FIFO (First In First Out).
De este modo, sin embargo, no se está teniendo en cuenta la propensión real a la compra de los leads entrantes, esto comporta el riesgo de poder perder un lead que tuviera una intención real a la compra o a actualizar su oferta actual.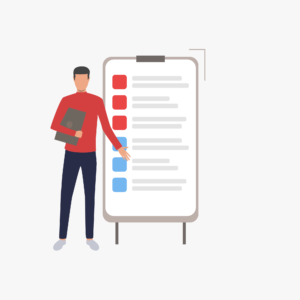 La tasa de conversión media de una lista de prospects "calientes" oscila entre el 2% y el 20%, a diferencia de una lista de prospects "fríos", que estaría entre el 0,05% y el 1%. Para lograr el máximo en una campaña como esta, es necesario contactar inmediatamente a los perfiles correctos eliminando el tiempo de espera en estos, evitando así un enfriamiento del lead y una reducción de la propensión a la compra de este.
¿Cómo?
Gracias a la tecnología de vanguardia se puede predecir en tiempo real la propensión a la compra de cada contacto entrante, de este modo, se insertan en una cola de espera ordenada en función de la probabilidad de compra. Al contactar en primer lugar a aquellos que tengan una mayor propensión a la compra o asignando estos leads a los operadores con mejores resultados, es posible maximizar la tasa de conversión.