Non-profit organizations are entities that carry out activities of general interest and social utility without making a profit and whose revenues must be reinvested to continue pursuing the purpose for which it was born.
In recent years, the pandemic, the war in Ukraine,and the ever-present debate on the rescue of migrants in the Mediterranean, have meant that the number of non-profit companies has increased enormously and, consequently, that the sector has more and more need for new funds to be allocated to humanitarian activities.
Created by people and for people, non-profit organizations are unique because in order to survive they must be able to weave strong ties with their donors, who do not buy a specific service or product, but a common vision of the world, a means to resolve injustices or to help those in difficulty.
While in the beginning these associations opted for door-to-door fundraising or in public spaces, the irrepressible digitization and technological advancement make new opportunities available. Among these, the telephone medium stands out due to Phone Raising techniques. Telemarketing for non-profits today assumes an even more central role, being the only method that allows many potential or actual donors to be addressed directly and in a short time, maintaining human contact and avoiding generic messages which in most cases get lost in the sea of ​​information in which we swim every day and do not achieve the desired results.
The telephone channel therefore becomes the real key to being able to achieve its purpose, but to make the most of its great potential, it must be supported by innovative technologies, such as Artificial Intelligence.
Thanks to it, it becomes possible to carry out an overall study of the target market capable of highlighting the characteristics of each individual potential donor, in order to proceed with contacting the right one for the organization and personalizing the approach according to its needs. Furthermore, it is possible to analyse one's donor base to identify those profiles most likely to "pledge", as well as to regulate a person's donations or reactivate a relationship that has been inactive for some time.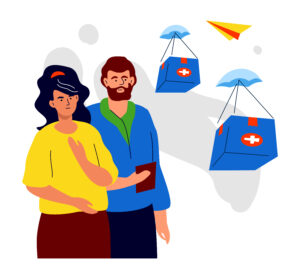 How can Artificial Intelligence be implemented in a non-profit organization?
With the BigProfiles Platform it is possible to take advantage of machine learning algorithms to analyse your target audience and implement your Phone Raising strategy in just a few clicks and without any knowledge in terms of coding.
Would you like to know more? Visit our website and request a free demo.