The current economic and commercial instability is playing an increasingly important role in the world of debt collection, with particular reference to companies in the banking and insurance sector.
During the pandemic crisis, both of these sectors provided the necessary liquidity to companies to relaunch themselves, but now, with the challenges arising from the increasingly uncertain geopolitical and economic situation, they must be prepared to face the growing difficulties that are arising as a result of the struggles of individuals and companies to pay their debts.
The first goal for every company that deals with debt collection is to be able to recover the positions out of court, that is, through a simple contact via phone calls, SMS or emails, in order to avoid the delays due to judicial recovery.
But both banks and insurance companies still need to carry out an increasingly accurate and valid financial risk analysis, integrated in the company information and implemented within the management systems, in order to perceive the potential risks of a client in advance, so as to implement the appropriate countermeasures to avoid wasting time and resources on complex positions that could turn into judicial practices with an uncertain end.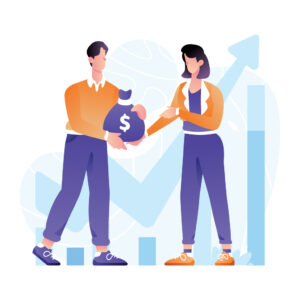 We have already discussed here how important proactivity is for a company in the context in which it is located; this is even more true within a sector as complicated as debt collection. It is therefore necessary for banking and insurance companies to equip themselves with the right technologies, that is, to be able to carry out studies on huge quantities of data in a short time, so that they can outline at any time the best strategy to be able to recover a debt in the shortest possible time and with the maximum expected value.
In this case, we are talking about Artificial Intelligence, whose machine learning algorithms allow a continuous study not only of the nature of debts, but also of debtors, in order to know them at 360 degrees and always be able to propose the right method of approach to achieve the recovery goals.
How is it possible to apply AI to the debt recovery of banks and insurance companies?
Thanks to BigProfiles, the first AI platform designed for debt collection companies, it is possible to leverage the power of machine learning algorithms in order to create predictions in which you know the propensity of customers to settle their debt and the economic value recoverable from it. All without requiring any knowledge in terms of coding.
If you want to know more, talk about it in a free demo with one of our consultants!