Direct Email Marketing is one of the traditional tools of web marketing which, even today, if used correctly, can bring innumerable advantages to companies, allowing them to reach potential customers directly or to retain their current clients.
First, it must be distinguished from the newsletter, which represents more of a periodic update that is sent to users who have given their consent to receive communications in order to inform them about a specific theme, service, product or simply to report any news at a company level. Its primary objective is to maintain a relationship with its subscribers, so that they remember the company, fuelling the level of trust by providing quality and useful content and ideas for the subscribers themselves.
A DEM, on the other hand, has a decidedly more commercial and less informative approach than the newsletter since, in this case, the main objective becomes that of making the user who receives the email carry out a specific act through a Call to Action, whether it is a click to the site, a sale or something else. It is an excellent tool for carrying out up-selling and cross-selling activities, in this case guiding users to specific products or offer pages and is used in lead generation to acquire new contacts.
To create a DEM Marketing campaign, the first step is to have a mailing list, such as, a database of people who have given their specific written consent to receive promotional emails.
Starting then from the contact list, you can proceed with setting up the DEM campaign, the positive or negative result of which however, can depend on many factors that vary from: the construction of the right message on a creative level, both from a textual and graphic point of view, passing through a responsive design, for example optimized for all devices, up to the inclusion of a significant CTA, which is able to capture the attention of those who open the message for simplicity, clarity and immediacy.
Together with these factors, profiling, audience segmentation and the selection of the best target are indispensable requirements for the success of the campaign, because it is essential that the message is addressed to a specific audience that above all are interested in the message that we are conveying. For this reason, to set up successful DEM campaigns, it is necessary to carry out a prior analysis on contacts that takes into consideration their interests and needs.
To do this, modern companies can use Artificial Intelligence, with which it is possible to analyse huge amounts of data and identify the customers or prospects most interested in the product we want to offer through our DEM campaign and personalize the message on them, thus avoiding sending generic messages that are unlikely to attract the interest of our target.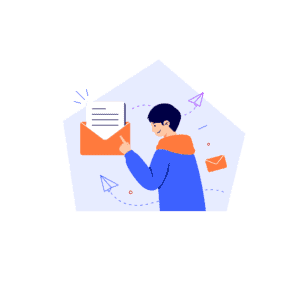 How can AI be implemented in building a DEM campaign?
Thanks to BigProfiles, a simple and easy to use Artificial Intelligence Platform, with an intuitive interface that does not require any knowledge of data science to be used. Thanks to it, anyone can create their own Artificial Intelligence model by exploiting the power of Machine Learning and set up effective DEM campaigns.